Training in Field administrations for civil servants of Maldives has commenced
September 27, 2021
---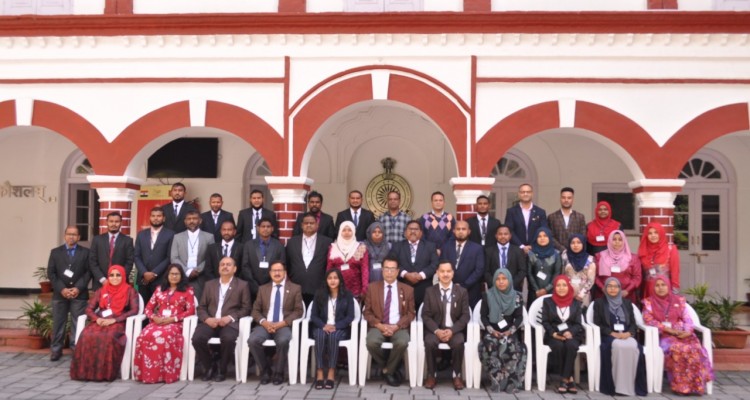 ---
The opening ceremony in field administration for the civil servants of Maldives was inaugurated yesterday at the National Centre of Good Governance (NCGG), Mussoorie, India. 30 civil servants from different ministries, schools, City Councils, hospitals and other civil service organizations are participating in this two-week training program being held from 27th September to 9th October 2021.
President of the Civil Service Commission, Mr. Mohamed Nasih addressed the participants of the 6th batch of the Training in Field Administrations for civil servants of Maldives, yesterday afternoon, on the topic "India-Maldives relations".
The NCGG training programme will focus on enabling the participants to gain requisite knowledge and skills in the area of field administration. The programme integrates cross-country experiences and best practices in field administration and good governance and the participants will be attending sessions on Public Policy and Governance, Ethics and Accountability and Redressal of Public Grievances, Motivation, Innovation and Sustainable Development Goals. Participants will also have the opportunity to immerse in Indian culture during their visits to cultural sites.
This training programme is being carried out under the Memorandum of Understanding signed between the National Centre for Good Governance (NCGG) and the Maldives Civil Service Commission in 2019 aimed towards capacity building of 1,000 civil servants from the Maldives over the next five years.