President of the Civil Service Commission addresses the Inaugural Session of the India - Maldives Virtual Workshop on Good Governance Practices in a Pandemic
February 23, 2021
---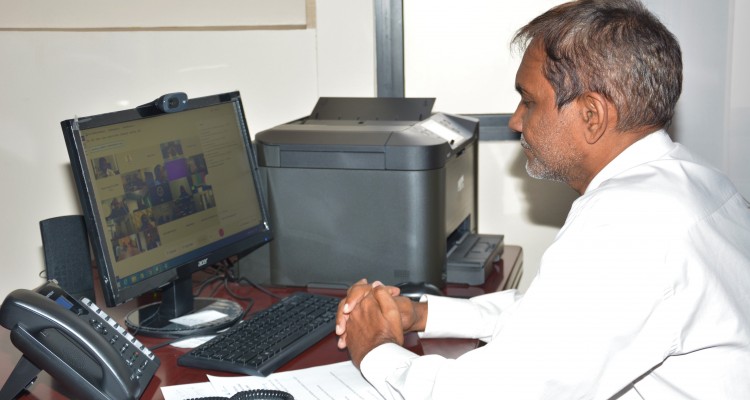 ---
President of the Civil Service Commission, Mr. Mohamed Nasih addressed the participants of the Virtual Workshop on Good Governance Practices in a Pandemic. The workshop was held from 23-24 February 2021, organized by the National Center of Good Governance of India, together with the Civil Service Commission of the Maldives.
Speaking at the session, Mr. Mohamed Nasih noted that the Maldivian Civil Service is one of the major driving forces of government policy and democratic governance in the Maldives, and modernization of the Civil Service and achieving service excellence is one of the visions of the Civil Service Commission. He also noted that the Commission's aim is to decentralize the services of the Commission, in line with the Government's efforts to decentralize, and make the services more efficient, accessible and transparent. He also noted that the speakers in the workshop are highly experienced leaders in their respective fields and that the workshop will help civil servants to understand better, the issues they face in these challenging circumstances and provide the opportunity to learn from shared experiences. Mr. Mohamed Nasih also thanked the Government of India for the tremendous support and assistance offered for capacity building of civil servants of the Maldives.
The two-day workshop consisted of knowledge sharing sessions to disseminate good governance practices in fighting the Covid19 pandemic. The virtual workshop between Maldives and India consisted of sessions which touched upon some crucial aspects of people's lives and livelihood during this pandemic and also focussed on areas of public administration and governance. More than 900 officials from all the public sector offices, including Permanent Secretaries, officials from Ministries, atoll and island councils, took part in the workshop.
This two-day workshop was carried out as an extension to the Memorandum of Understanding (MoU) signed between the Maldives Civil Service Commission and National Centre for Good Governance during the visit of the Prime Minister of India to the Maldives in June 2019.