Members of Civil Service Commission meets with Ambassador of India
September 28, 2020
---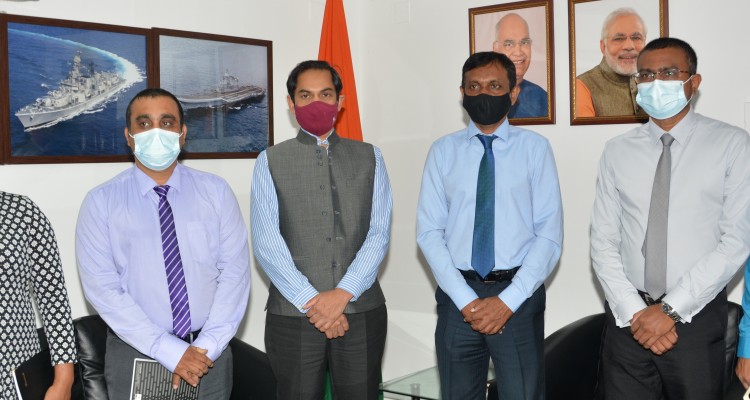 ---
Members of Civil Service Commission meets with his excellency Mr. Sunjay Sudhir today at the Embassy of India.
During the meeting, members of the commission noted the existing brotherly ties between India and Maldives. Both the parties discussed ways on enhancing cooperation between the Civil Service and India on a range of bilateral issues, placing special emphasis on the areas of short term capacity building training programmes and seminars to the civil servants of Maldives.
Present at the meeting were Vice president of CSC, Mr. Ibrahim Rasheed and Member of CSC Mr. Mohamed Farshath.