High-Level Delegation from Maldives Civil Service Commission Departs to India on a Study Visit
June 12, 2022
---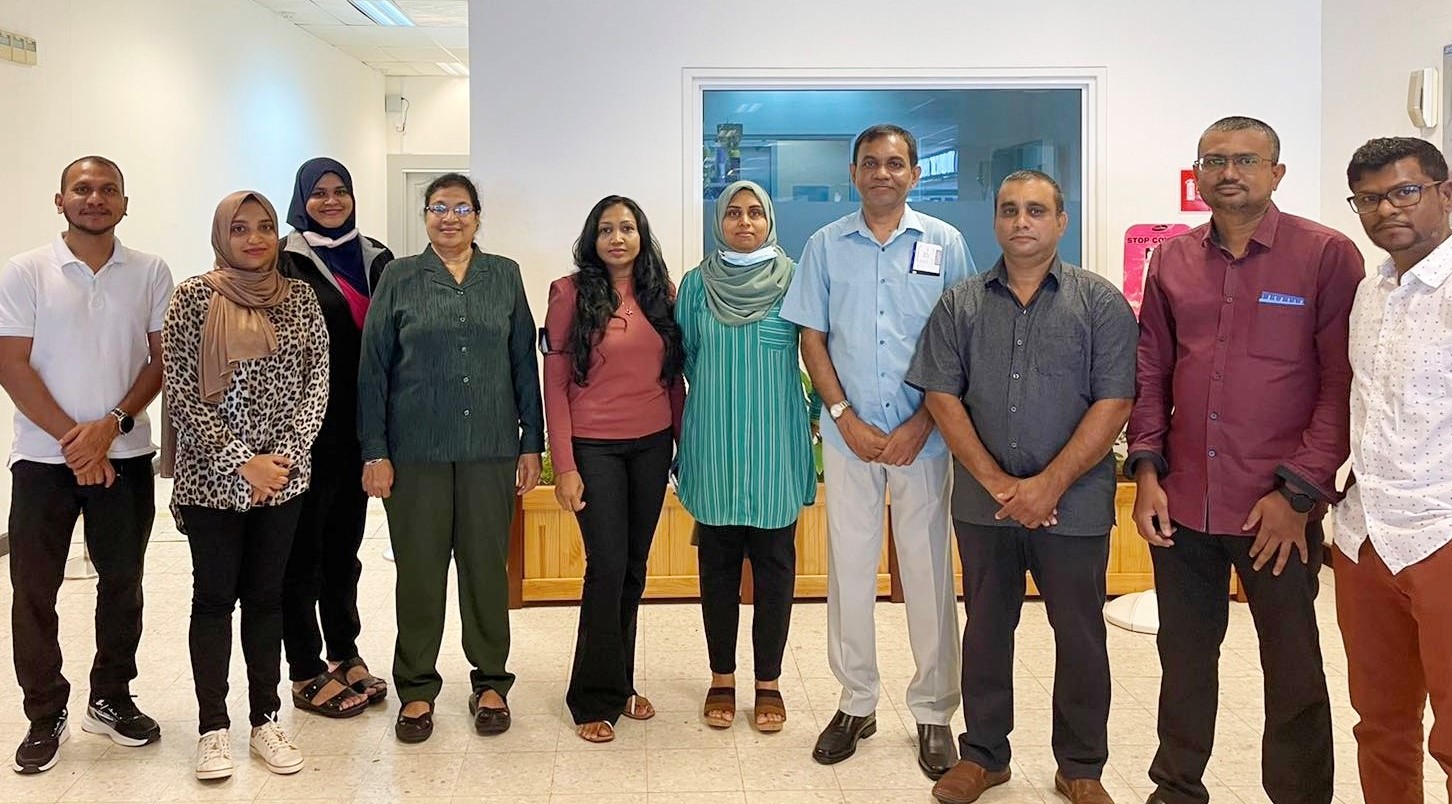 ---
A High-level delegation from Maldives Civil Service Commission departs to New Delhi, on a five-day study visit this Afternoon.
The aim of the study visit funded and facilitated by the government of India is to understand how the Indian Civil Service sector functions and learn the best practices in Civil Service.
On this five-day study visit, commencing from 13th to 17th June Commission's delegation is scheduled to visit Department of Administrative Reforms and Public grievance, Capacity Building Commission, Union Public Service Commission, central Information Commission, central Vigilance Commission and Morarji Desi National Institute of Yoga.
In addition, the delegation will visit Taj Mahal and other historical heritage sites in Delhi to immerse in the rich and historical culture of India. While in India, CSC President Mr. Mohamed Nasih, also the delegation head will pay a courtesy call on Foreign Secretary of India Mr. Viney Mohan.
Civil Service Commission delegation consists of President Mohamed Nasih, Vice President Ibrahim Rasheed, Commissioner Fathimath Amira, Mohamed Farshath and Fathimath Shareef, Secretary general Dr Maryam Shahuneeza Naseer, Director General Khadeeja Jameela, Adam Nasheed, Hassan Farish Rasheed, Senior Legal Counsel Uz. Ayathulla Hussain and Administrative Executive Aishath Hudha Hussain.