Civil Service Commission joins Democracy run 2019
September 14, 2019
---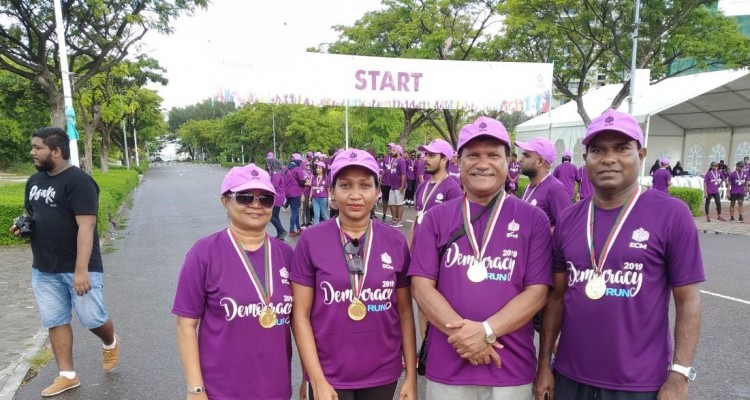 ---
Member and staff of the Civil Service Commission participates in the Democracy Run 2019 organized by Elections Commissions today. Along with President of the Commission, Dr. Aly Shameem, the Director General, Ms. Khadheeja Jameela took part in the run.
The aim of this run is to increase awareness about democracy among people. The run was organized Elections Commission of Maldives and was held in Hulhumale'.
A huge number of runners from different Ministries and Institutions participated in the event. Election Commission organizes this run every year to celebrate Democracy Day in the Maldives.