Civil Service Employees completes a three-week seminar program in China
August 22, 2019
---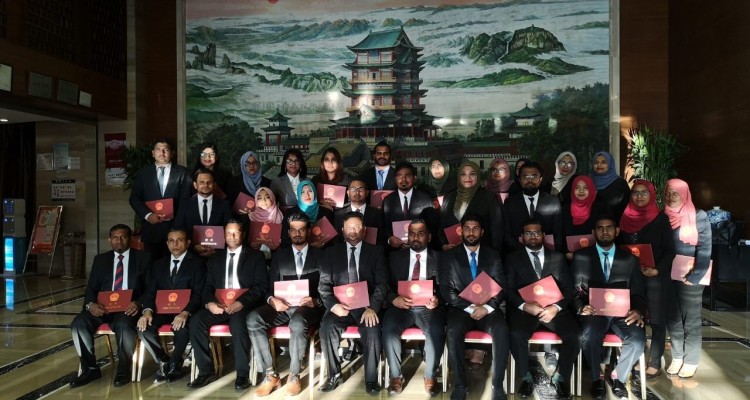 ---
Thirty civil servants has completed the three-week Seminar on Public Management for Civil Servants of Maldives, Phase 1 conducted by Jiangxi College of Foreign Studies in China. This seminar was held from July 22nd to August 11th in Nanchang city, China. 30 civil servants from key governmental ministries, councils and other civil service organizations attended the seminar.
The seminar focused on gain requisite knowledge and skills in the area of public management in China. The seminar integrated cross-country experiences and best practices in public management and good governance. During the three-week long seminar held in China the participants attended lectures and trainings ranging from the themes of good governance, human capacity building, policy development, achievements made by the People's Republic of China, economy transformation, institutional reforms and Chinese culture and language.
Furthermore, the participants had the chance to visit institutions such as Nanchang 101 Intelligent Building, Nanchang National High-tech Industrial Development Zone as part of an exposure tour of Chinese administration. Participants had the opportunity to immerse in to the historic culture of China through interactive lectures, visits to Beijing and Shanghai City and cultural sites including one of the Seven Wonders of the World, The Great Wall of China.
The participants highlighted on the rich culture of China and the enriching lectures on administration and governance of China. Maldives and China share long cultural links and such successful seminars further strengthen these linkages through exchange of knowledge and culture.