Civil Service Training Institute introduces mandatory training program for civil servants, Diploma in Public Administration
January 27, 2013
---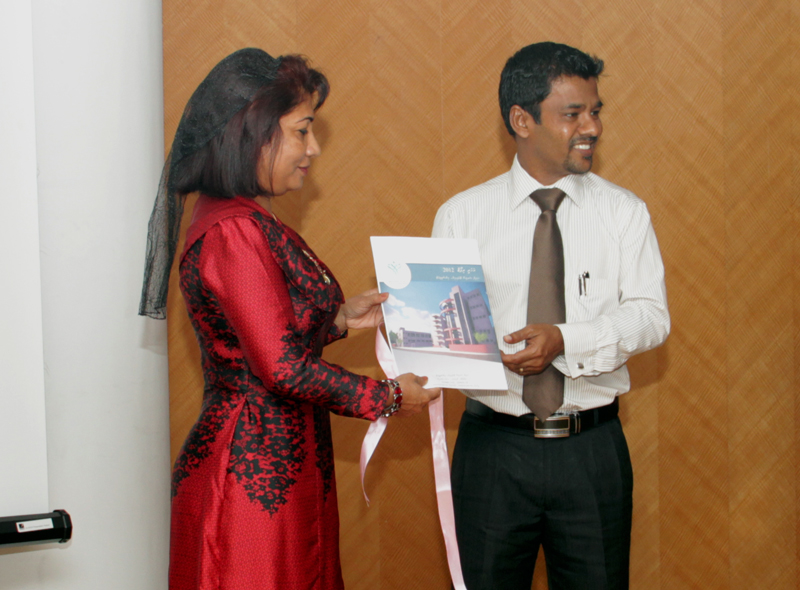 ---
Civil Service Training Institute (CSTI) has held a function today (27 January 2013) to introduce the mandatory training programs for civil servants and to mark the commencement of the Diploma in Public Administration and Management program for senior executives of the civil service. The function was held at STELCO Conference. Minister of Environment and Energy Dr. Mariyam Shakeela was the chief guest.
CEO of CSTI Mr. Abdulla Nazim Ibrahim gave an introduction of the Diploma program and the number of different programs and trainings conducted by CSTI. In his speech Mr. Nazim specified that 142 trainings were conducted last year, in which 3270 civil servants were trained.
The diploma program is conducted in affiliation with MDIS, Singapore. At the ceremony President of MDIS Dr. Eric Kuan spoke about the benefits of this program. He also noted how the public service has developed over the years and the importance casino online of such a program to be commenced in the Maldives.
Chief Guest Dr. Mariyam Shakeela highlighted the growing need of skilled employees in the public service of Maldives. She said that such employees can be developed only through effective training programs and with linking the performance of employees and based on a training needs analysis. She also indicated the importance of having a well trained workforce and to make it mandatory to be trained in different areas necessary for the job.
On behalf of the members of the civil service Vice President Mr. Ahmed Hassan Didi addressed the function. He emphasized on the need for having well planned trainings with existing resources and the difficulties of having a limited budget for CSTI training requirements. He said during such a downturn its important to be organized and make the best use of the resources available.
The Training Directory of 2013 and the Annual Report 2012 of CSTI was also introduced at this ceremony.