Delegation of Maldives Civil Servants to participate in a two-week training programme in India
February 02, 2020
---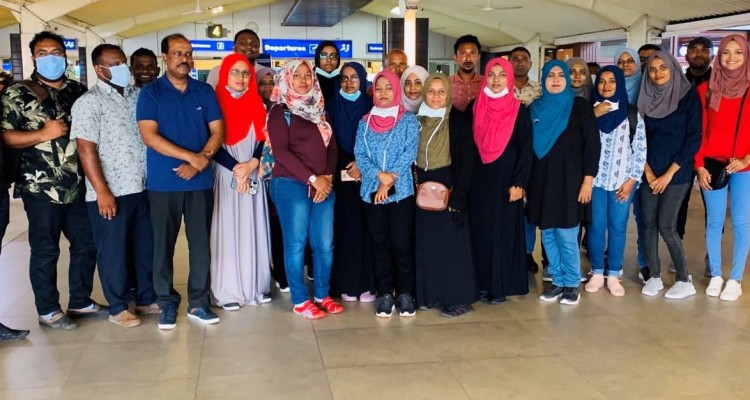 ---
A 28-member Maldivian delegation travelled to New Delhi, India today to participate in a two-week training programme by National Centre for good governance (NCGG). 28 civil servants from different ministries, schools, City Councils, hospitals and other civil service organizations are participating in this two-week training program held from 02nd to 16th February 2020.
The programme will focus on enabling the participants to gain requisite knowledge and skills in the area of field administration. The programme integrates cross-country experiences and best practices in field administration and good governance and the participants will be attending sessions on Public Policy and Governance, Ethics and Accountability and Redressal of Public Grievances, Motivation, Innovation and Sustainable Development Goals.
This is the 5th batch of Maldivian civil servants to join in the NCGG training program.